20 March, 2021
ProProfs has acquired Picreel, a conversion optimization software provider. Picreel software delivers powerful conversion optimization tools, including exit popups, overlays, on-site messages, nanobars, and surveys.

04 December, 2020
ProProfs has acquired BIGContacts, a CRM software provider. BIGContacts software delivers all the power of the major CRM brands without the complexity and cost.

February 29, 2020
ProProfs has acquired Qualaroo, a survey software provider. Qualaroo has been used on websites like LinkedIn, Zillow, Lenovo, eBay, and TripAdvisor. Qualaroo Nudges have been viewed more than 15 billion times and delivered insights from more than 100 million users.

September 3, 2019
ProProfs, a leading SaaS company offering platforms for online training, assessments and customer service, announced annual growth and product updates.

ProProfs Acquires Live2Support Chat Software
Dec 2, 2015
ProProfs acquired Live2Support Chat Software. Live2Support was founded in 2003 and delivers a plug and play live chat solution with 24x7 support. Live2Support users include individuals, companies and large enterprises like Best Buy and Deloitte.

June 15, 2015
ProProfs acquires HelpIQ to help businesses create highly-searchable online FAQs and instantly resolve customer Issue.

May 30, 2013
ProProfs Training Maker won the Academics' Choice Smart Media Award 2013 for excellence in online education and training, granted by the Advisory Board of Academics' Choice from Princeton and Harvard.

March 8, 2013
ProProfs CEO Sameer Bhatia shares the story behind ProProfs and how it went from a low-cost quiz making tool to a multinational startup providing comprehensive online tools.

Feb 1, 2010
ThisNext has acquired fellow social shopper StyleHive for an undisclosed amount. ThisNext has raised a total of $11.7 million.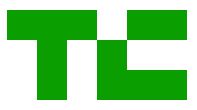 Jan 30, 2008
Social shopping service ThisNext has taken $5 million Series B in a round that included previous investors Anthem Venture Partners and Clearstone Venture Partners.
Trusted By